Digging Tackley's Past:
The Gibraltar Point Site
We have been awarded a National Lottery Heritage Fund grant of £9,600 to carry out an excavation at the archaeological site at Gibraltar Point where we did preliminary digs in 2016. The site is Roman and also seems to have Bronze Age and Iron Age, as well as possibly Neolithic, features.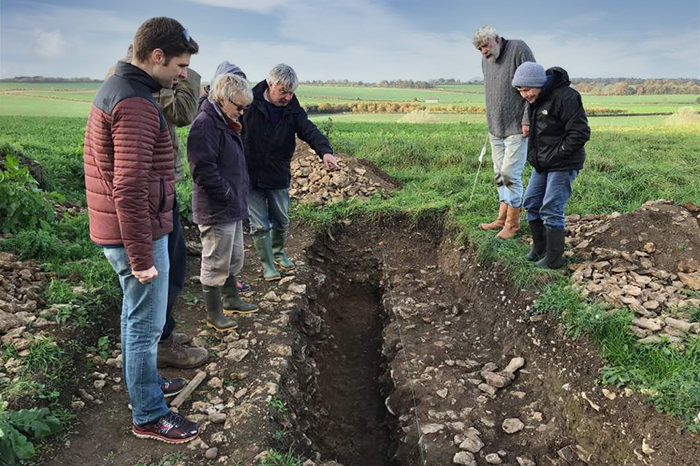 Our first objective will be to work out the chronology of the site and its different uses. We then want to try and understand the economic and social relationships between the Roman elements of the site and the nine other Roman sites – houses, farmsteads and a possible temple – within the village on either side of Akeman Street.

This is a community project and we welcome volunteers from within and outside the village. There are many ways you can get involved: digging, measuring, recording, photographing, sketching, finds analysis, running the website, organising an exhibition, etc.

For more information contact John Perkins on jperkins@brookes.ac.uk, and if you would like to get involved please contact Sue Ashton on 01869 331325 or suejashton1@btinternet.com.
Since the grant doesn't cover the full cost, we have to ask those who join in the project to make a one-off contribution of £25. This will only be due after you have come along and tried out a session at the dig or on another aspect of the project to see if it is for you. If you are at school, and are 14 or over, we would very much like you to get involved and you won't have to pay anything to participate.