Tackley History Mysteries No. 6
Where Have Our Barrows Gone?
Long barrows are monumental burial chambers built by the earliest farmers between 3500 and 3000 BC. They are the earliest manmade structures to still survive in the landscape, and where they do they are impressive. Those at West Kennet near Avebury, Hetty Pegler's Tump near Uley in Gloucestershire, and Wayland's Smithy in the White Horse hills above Uffington are well-known examples. They consist of a large wedge-shaped mound of stone and earth up to 100 metres long and 25 metres wide at the entrance, which was often framed by large upright stones. The mound rises to a height of up to four metres at the entrance and covers a series of stone-built chambers in which many people were buried. When they were built 5,000 years ago, they dominated their landscape — and they still do.
The main concentration of long barrows in Britain is in the area that runs north-eastwards from the west bank of the Severn right through the Cotswolds, with a smaller grouping in the chalk of the Marlborough Downs. The Severn/Cotswolds area contains the sites and/or remains of about two hundred. Three of these were in Tackley: they were on either side of the Banbury Road, about 500 metres south of the crossroads with the B4027 from Enstone to Islip and Wheatley. Two of them were about 50 to 100 metres west of the Banbury Road, and the other about 300 metres to the east. Two are marked on various Ordnance Survey maps. They were perhaps unique among the barrows in the region by being so close together.
All three have now disappeared, increasingly damaged by agriculture and finally ploughed out in the last fifty years, although they did not meet the brutal end that befell one of the two barrows in Steeple Barton which was blown up by the local landowner in the 1840s. Its remains can be seen as a low pile of stone with two pine trees growing through it in the large meadow to the west of the Banbury Road just before the traffic lights at Hopcroft's Holt, about 100 metres in from the road.
The Tackley barrows were still just visible as low mounds in the 1970s. Are there any memories of them? It would be wonderful if anyone has photos.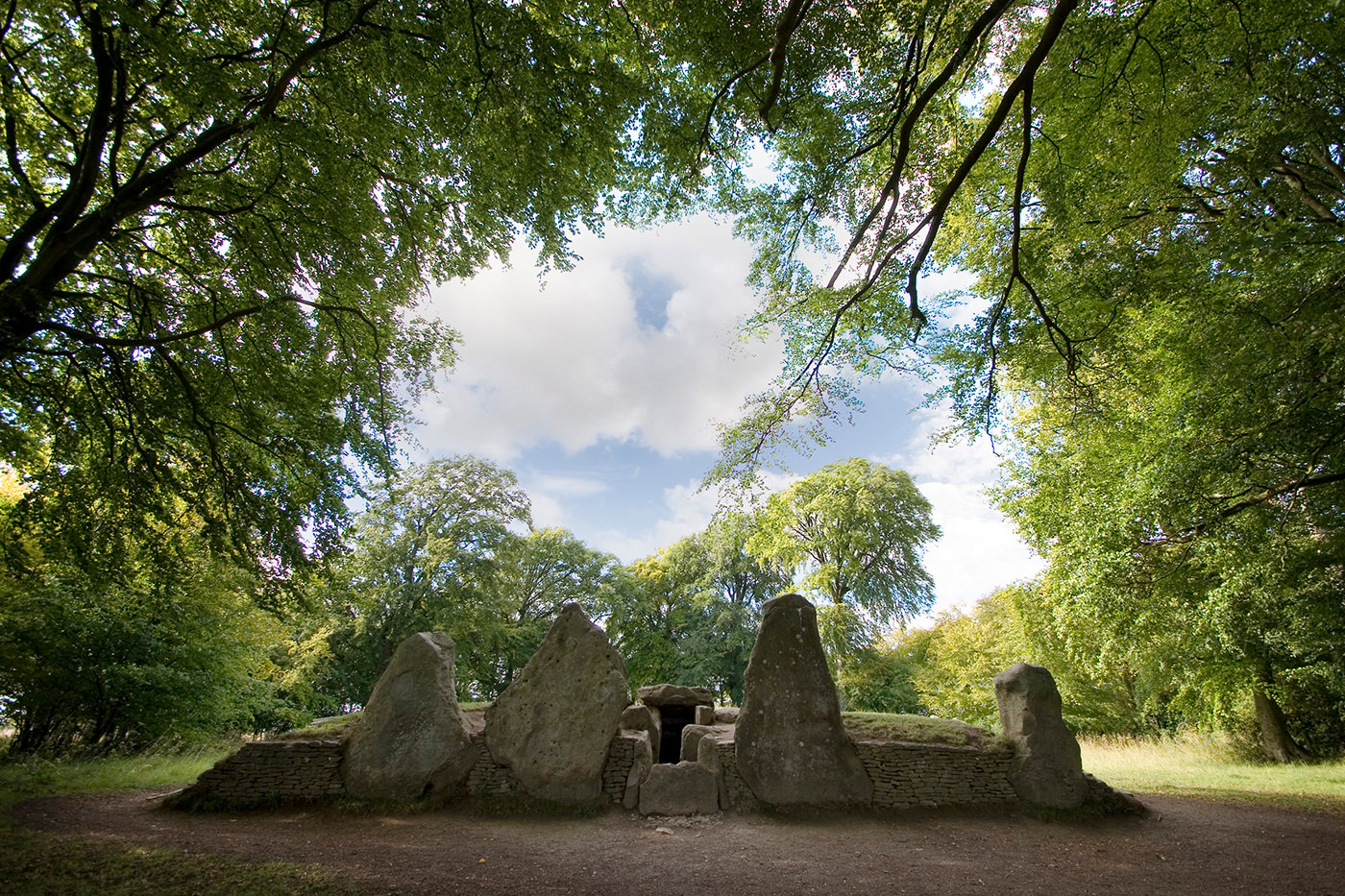 Research and text: John Perkins. Photo: Msemmett on Wikimedia Commons, CC BY-SA 3.0.
More Mysteries